Welcome to Tidmore Building, LLC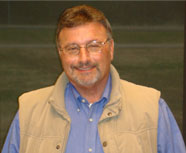 I have been a residential contractor in the Athens area since 1972, and build in a wide range of sizes, styles, and prices.  Many of my jobs come as a result of referrals from clients and architects.  I seek to create and maintain long-term relationships with clients so they will always feel comfortable calling on me in the future, whether for minor maintenance or major changes.  Feel free to ask about my insurance coverage- your insurance agent or banker may want to know about that.
The gallery pages display a wide variety of projects I have completed, and I can arrange for you to visit some of those.  
I look forward to meeting you.
Danny Tidmore